We are the leading gutter installation specialists in west Central Illinois.
Experienced Gutter Installation & Repair Specialists in West Central Illinois
Are your gutters suffering from years of debris buildup and leaks? Then you need help from our professionals at Sta-Bilt Seamless Gutter. Our team, located in White Hall, IL, is proud to offer a wide variety of gutter services including gutter installation, leaf guard installation, as well as soffit, and fascia repair and installation. As a family-owned and operated business with over 20 years in the home improvement and gutter restoration industry, you can trust that we dedicate ourselves to superior quality workmanship and excellent customer care. Don't allow water damage to jeopardize the safety of your home, contact us today to schedule a gutter cleaning, repair, or replacement service. We offer free estimates on all residential and commercial projects.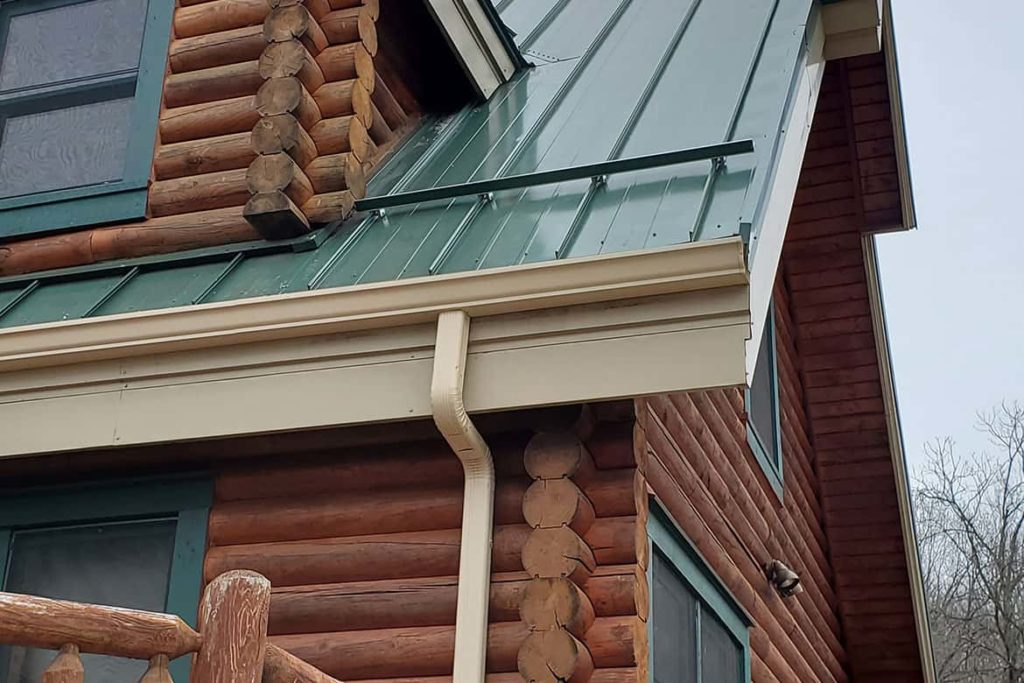 Gutter Services
Our experts specialize in gutter installation & repair services to prevent water damage from affecting your home and property. From inspections and debris removal to complete gutter replacement, you can count on us to have your gutters working like new.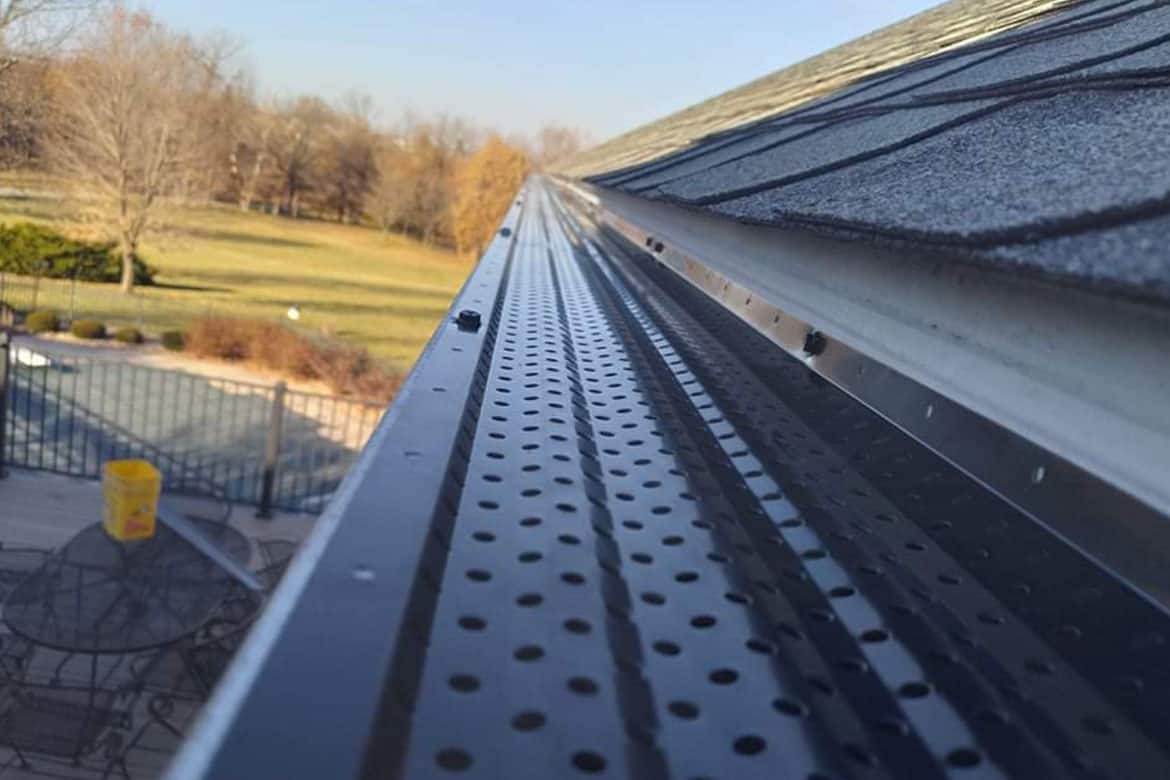 Leaf Guard Installation
Our team offers leaf guard installation to keep debris from clogging your gutters. Our leaf guards ensure the proper flow of rainwater from your roof to the sewer system effortlessly. If you want clean, long-lasting gutters, contact us for quality leaf guard installation today.
Soffit & Fascia Installation & Repair
Soffits and fascias are used to protect your home from pests, natural elements, and poor ventilation. If you notice damage to the trim surrounding your roof or the siding underneath your roof's overhang, we offer installation and repair services in west Central IL.
Additional Home Improvement Services
At Sta-Bilt Seamless Gutters, we offer a variety of home improvement services to our residential and commercial clients in west Central IL. With over 20 years of experience in the industry and a reputable reputation for quality work and affordable prices, you can count on our team to provide expert home restoration services to your property. Give us a call today for more information on your next home improvement project and take a look at our services below to see what our team can do for you:
We Take Pride in Serving Our Local Community
We're the proud providers of excellent remodeling services to home and business owners from Jacksonville and Pittsfield to Jerseyville, Alton, and Godfrey, Illinois. If you are experiencing issues with the exterior of your home, we invite you to contact our staff with questions, concerns, and a free estimate on our next guttering project. At Sta-Bilt Seamless Gutters, we provide services by appointment to ensure our team devotes the necessary time and attention to every project. With customer satisfaction our top priority, you can count on us to get the job done right the first time.
* We accept cash and check for payment. *
Our guttering experts have 20+ years of experience replacing gutters in west Central Illinois. Give us a call to schedule your gutter installation today!
Located in White Hall, IL, Sta-Bilt Seamless Gutters is a family-owned and operated business that understands our client's need for top-level craftsmanship on their home or business. For over 20 years, it's been our goal to give customers the most value for their money when remodeling and restoring the exterior of their property in west Central IL. We offer expert gutter installation, leaf guard installation, soffit & fascia services, as well as other home improvement services throughout west Central Illinois.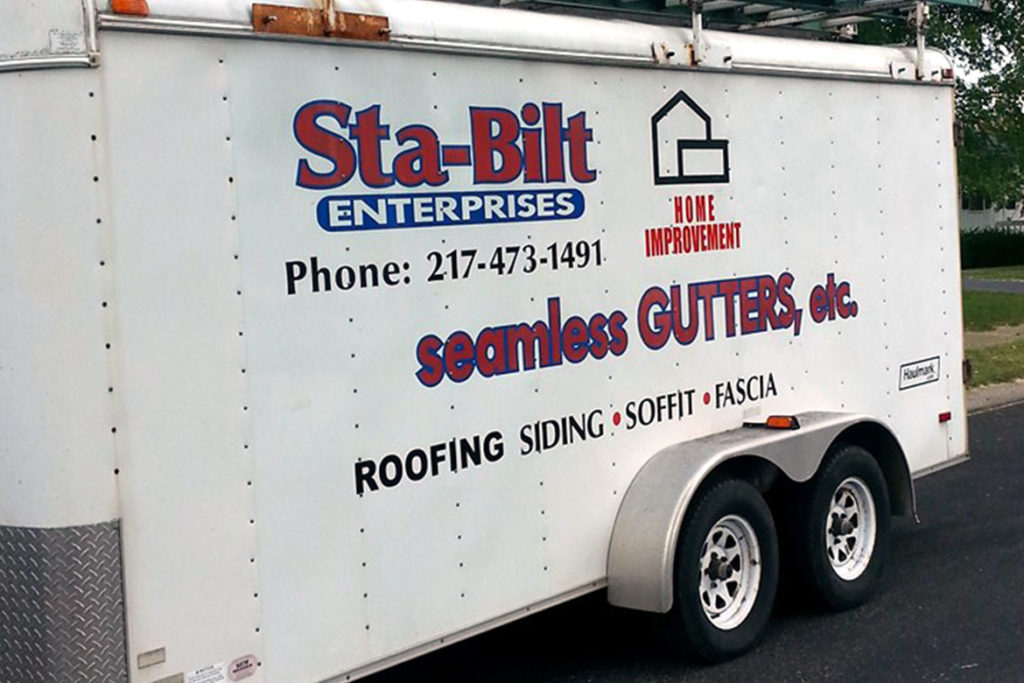 What Our Customers Say About Sta-Bilt Seamless Gutters
At Sta-Bilt Seamless Gutters, we are proud to offer our local community quality and affordable home improvement, gutter, and roofing services. Our team provides reliable maintenance, repair, and installation services in the following counties and residential areas of west Central Illinois: